Funcosil FC from Remmers
Funcosil FC from Remmers
Funcosil FC is a certified impregnation cream based on silane/siloxane in emulsion form.
Funcosil FC is produced as a cream which simplifies the application. Thanks to the extremely high active ingredient content of 40%, it has a proven long lasting effect of over 15 years.
Funcosil FC Plus
Funcosil FC Plus is identical to Funcosil FC but with additives for intensifying the substrate colour added.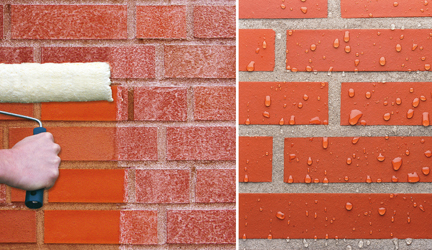 Product properties
high active ingredient content of 40%.

highly water repelling

easy to apply less material needed

no running

no aerosols

can be applied with a roller, brush or by airless spraying

can be worked overhead

tools are cleaned with water

little cover work

can be applied in one working operation
Available in plastic buckets of 0,75, 5 and 15 liter.